Why Big Corporations Welcome Blockchain Revolution
Blockchain
/ November 26, 2018 / Comments: 0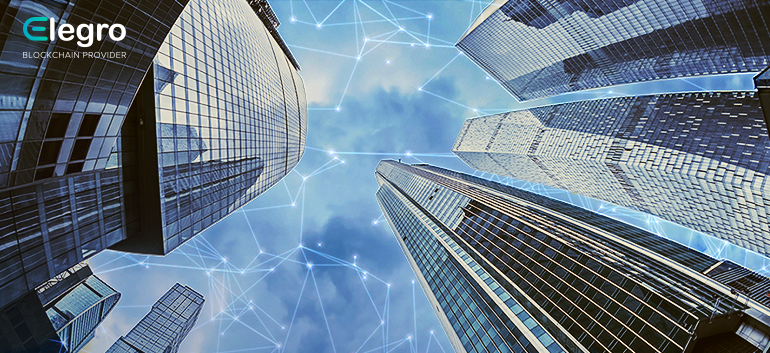 Intensely developing blockchain technologies are attracting great attention on the part of governments and international organizations. The EU, famous for innovations encouraging, is about to arrange a blockchain forum. It has already invited about 5 leading banks including BBVA and Santander to participate.  
International Association for Trusted Blockchain Applications (IATBA) pursues the aim to "develop a trusted, secure and resilient European Blockchain Services Infrastructure meeting the highest standards in terms of privacy, cybersecurity, interoperability and energy efficiency, and fully compliant with EU law."
A meeting hold by the European Union on Tuesday laid the basis for the soon launch of the IATBA. The European Commission together with the European Blockchain Partnership will coordinate the work of the Association. In so doing, the EU tries to engage public sector to taking active part in further development of blockchain technologies. The organization is sure the forum will ensure great benefits for Europe turning it into a center of decentralized technologies.
Hello, Blockchain Revolution!
As a result of great hype around blockchain technologies, the last started to find favor with big businesses. So, currently, more big corporations aspire to plug into the fast-developing crypto industry. Their management has finally realized the full potential blockchain holds for increasing business efficiency and expenses reducing. Thus, Enterprise Ethereum Alliance, a network of enterprises and scientists working at Ethereum technologies implementation into industries includes about 400 participants. Attracting great investments into blockchain results in the creation of many new projects and technologies. Let's review the reasons why big corporations say yes to blockchain technologies.
New platforms
The desire of big corporations to accept blockchain is fueled with continuous development of new blockchain-platforms for different branches. Financial sector was one of the first who implemented blockchain technologies. Thus, JP Morgan introduced its own platform Quorum which is oriented for industries. The platform allows to make private transactions within a certain group participants. Quorum has attracted the attention of many big corporations including a world-known pharmaceutical company Phizer. Experts believe that in the nearest future blockchain technologies will be used for the development of standard payment gateways. Right now, many big companies are already working at improvement of payment system for their clients. Only Microsoft Corporation has protected about 40 patents on gateways.
Supply chains on the blockchain
Many companies integrate blockchain into their supply chains to improve goods monitoring and increase a level of confidence to a company. Let's take a look at the Food Trust company. It is a network of blockchain-based food supplies tracking. Food Trust aims to help corporations to keep track on the food supplies at any point of supply chains.
 Now, IBM company has become one of the main blockchain providers for key players in the food industry such as Walmart, Carrerfour, Nestle, Dole and Unilever which recently joined the programme.  It is expected that soon blockchain technologies will significantly improve the logistics for the suppliers all round the world. Not only the food industry but many others connected with supply chains like the transport industry can take advantage of blockchain technologies.
Keeping pace with the times
Also, blockchain technologies have entered the mobile industry. So, Huawei company plans to use them to reduce fraudulent activity. It has recently introduced a blockchain-platform allowing clients to create applications on the basis of smart contracts. In turn, Softbank, a big investing company in the world, develops its own blockchain protocol for substitution of mobile SMS. Blockchain technologies' adoption by world titans serves one more evidence of their running the show.