Top 5 Films about Bitcoin
News
/ November 2, 2018 / Comments: 0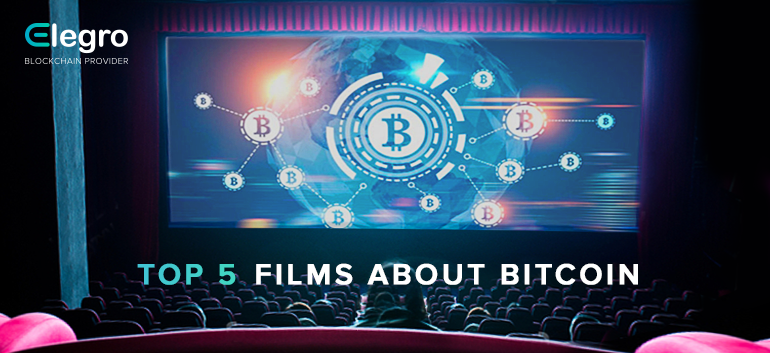 Since Bitcoin creation, the society has been interested in getting more information about it. Lots of people are eager to discover the opportunities Bitcoin offers. Here we give you the list of 5 must-watch documentaries about this cryptocurrency phenomenon.
I am Satoshi
The film provides a detailed research of Bitcoin as an active player in global financial system. It's an attempt to oppose the cryptocurrency to the traditional banking system. Tomer Kantor, movie's director is sure: users need strong arguments to use cryptocurrencies. With this in mind, he decided to give a deep insight into Bitcoin concept.
The Rise and Rise of Bitcoin
The screenies offer a detailed overview of Bitcoin and its features. The personality of Satoshi Nakamoto, a creator of the world-famous P2P electronic cash, is in the focus. The documentary tells a full story of Bitcoin development since its creation and up to now. The main pro is, viewers don't need to be cryptocurrency experts to get the point. The Rise and Rise of Bitcoin develops a kind of passion to the coin and inspires the audience to use BTC.
The End of Money as we Know it
As a "game-changer" shot by Australian Torsten Hoffmann, the film explains Bitcoin's benefits and tells what issues it can solve. The End of Money as we Know it, as well, discloses commerce nuances and speculates on the digital money prospects. The movie offers a comprehensible description of a complex Bitcoin phenomenon.
Bitcoin in Uganda
The documentary is based on real-life events. The story is about a student from Uganda who accepts Bitcoin payments from his family. The student disappointed with Western Union and MoneyGram traditional transfers decides to use Bitcoin. In such a way Ronald (the main character) manages to save much money as Bitcoin transactions are low-fee and simple. The film highlights the importance of using cryptocurrencies in developing countries positioning it as a convenient payment solution.
Bitcoin Big Bang
This movie tells a story about a general director of a bankrupt stock exchange. In 2015, after stealing 850 000 BTC from the exchange, Mark Karpeles was arrested. One year later he was released. Mark decided he shouldn't keep his mouth shut.
elegro team is sure, all mentioned above videos just must be seen by everyone. They will broaden the knowledge and understanding of Bitcoin, a cryptocurrency keeping leading positions on the financial market.