Top 5 Failed ICOs: A Cold Hard Truth
Blog Categories
/ April 18, 2019 / Comments: 0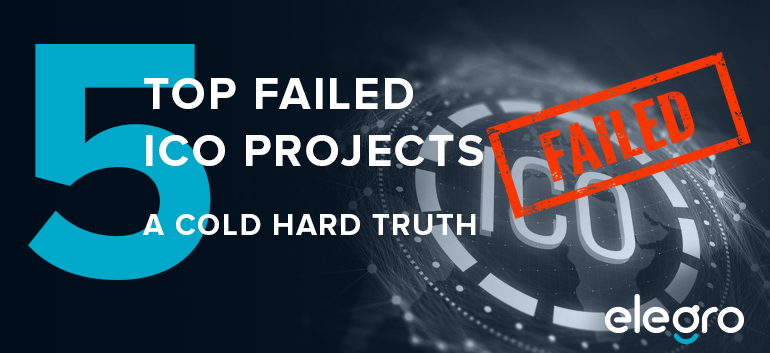 The mid-2010s have become an important period for blockchain technologies adoption giving rise to multiple ICO projects. If to analyze ICOs which were around for the last some years, quite an interesting pattern can be observed. Most of the projects offered bright ideas and too little execution. To be precise, about 90% of all ICOs have spectacularly failed disappointing investors' expectations.
All unsuccessful projects differ in many ways. Before the failure, some of them raised only some dollars while others collected millions. Quite many of them turned out to be outright scams and the rest had little or no progress at all. It is insane ICO success that makes these projects so attractive for scammers. As a result, fake coins and "ICO bubbles" flood the market.
Despite gloomy statistics, ICO fever continues to rise. So, a project like UET, "Useless Ethereum Token" or "joke coin", raised $40,000 in 3 days. Welcome to the crazy world of failed ICOs!
The list below shows the top 5 failed ICOs: the most hyped projects that died taking their investors money with them.
                       DAO
The DAO project is a famous example of a decentralized autonomous organization which is run without any intermediaries. Such type of organizations doesn't require any governing entity and uses smart contracts to conduct their operations.
The DAO, built on top of the Ethereum blockchain, began with a crowdsale in early 2016.  During the crowdsale, the public purchased DAO tokens for Ethereum. Over a four week period, the DAO ICO broke all fundraising records raising about $150 million. The platform allowed token holders to vote for ideas which were worth funding. It provided a democratiс environment for everyone to request funds and users had the right to make the decisions.
The project's promising start and sudden success made it a victim of hackers. Fraudsters stole around $50 million in a major security breach of the company. After the news of the attack spread, traders dumped the DAO token which dramatically reduced its price.
The DAO failure can serve as a cautionary tale about the dangers of sudden success. Though the project failed, it brought this technology to broad audience attention. Today, technology continues to develop attracting innovative minds. Many are sure that projects like DAOs and dApps granting great economic freedoms are the future.
                      Enigma
Enigma blockchain project intended to achieve utmost safety through its newly introduced encryption methods. Its developers named their coin and project after the German encryption machine of World War II. Hackers went away with $500,000 in Ethereum before its ICO went live. Fraudsters used company's Slack to inform investors about a fake early ICO. Only some understood that a sent email was a scam. Many others didn't. Scammers managed to hack Enigma's CEO account because he didn't set up two-factor authentication. Well, a security-focused ICO and its CEO who neglects a common security feature… Sounds comical, doesn't it? As a result, many investors were scared off. And for good reason!
 SpaceBit
How about sending a private mission to Space? Actually, there are some space exploration enthusiasts who believe this dream can come true. One of them is Elon Musk, SpaceX's founder. He believes that Mars will become a human colony one day.
Another one is Pavlo Tanasyuk, a founder of SpaceBit project. In 2014, he started a company which used blockchain technology to raise funds for space exploration as well as to operate missions. Tanasyuk believed his platform could coordinate global expertise better than centralized organizations. SpaceBit encouraged private citizens to take part in space missions by providing a highly decentralized form of governance.
The project gained a lot of attention but eventually faded away producing no results during some years.
SwissCoin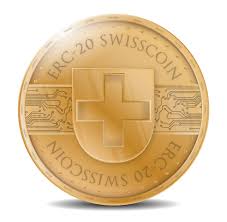 In August 2017, the General Prosecutor's Office of Ukraine and the National Police of the country exposed the fraudulent SwissCoin project. Its founders were accused of stealing more than $500,000.
The project's participants faced long-term imprisonment with property confiscation. Founders of SwissCoin were citizens of Ukraine and India. They promised to develop a global system of instant and interest-free payments. To win investors' trust, they announced their collaboration with large banks and trading companies. Without whitepaper and no personal information about the developers, the project managed to attract huge investments through the ICO. But instead of spending the funds for the promised developments, SwissCoin creators embezzled them.
BitConnect
BitConnect announcement about the closing of its lending and exchange services came as a shock to its gullible investors. The company entered the crypto scene with its ICO in December 2016. The concept behind the project was simple: its investors would trade in Bitcoin in return to BitConnect coin (BCC). The company quickly strengthened its positions as one of the
best-performing currencies on the market. So, during the heyday, it could boast of $2.6 billion market cap. Despite rapid growth, the project invoked much criticism. BitConnect referral scheme and anonymous ownership only further drove concerns about the company's legitimacy. Numerous naysayers labeled suspicious business as a Ponzi scheme. Eventually, US regulators issued the cease-and-desist order for any company's operations.
The worst fears were realized when the anonymous project's creators sold their coins and ran away with BTC reserves. Soon after BitConnect announced its services shutting down, BCC coin collapsed by 96% in an instant. Hives of freaked out investors from around the world started lawsuits against the company. Many people were really desperate and filled the segment with panicked posts. One of them said, "This can't be it. I lost everything. EVERYTHING." The impact of BitConnect's fraudulent operation was deep.
You know what they say: All that glitters is not gold.
Conclusion
Now, it's a time of great opportunities for crypto investors, but also of great dangers. As always. So, when investing, it is necessary to make sure that due diligence is done. Can you add any other failed ICOs to the list? Let us know in the comments.