Three Women – three Ways to Develop Crypto Sphere
FinTech
/ October 23, 2018 / Comments: 0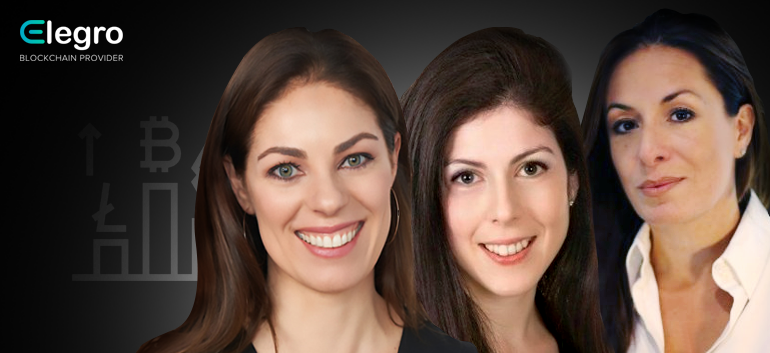 Cryptocurrencies and blockchain technologies are spreading dramatically all over the world conquering more areas of control every day. Such great growth of cryptocurrency market is a result of a dedicated work of some people. They do a great job to present cryptocurrencies to common people. Three female lawyers are the most remarkable figures in this respect.
Sydney Schaub
Sydney is a professional in initial public offerings, mergers and acquisitions. For more than five years, she worked as Associate General Counsel. Her standpoint is that cryptocurrency trust is a key to attracting business owners.
In September, Gemini Trust Company, LLC (Gemini) invited her to be their general counsel. It happened after they've launched a new crypto coin, the Gemini dollar (GUSD). The company decided to hire Schaub because of her exceptional problems solving skills. Gemini's CEO noted, Schaub "will prove invaluable to Gemini."
Elegro team really hopes that Schaub will succeed in building trust in cryptocurrencies. Many businesses will appreciate that, for sure.
Joshua Klayman
Joshua's main goal is to integrate as many international investors into crypto markets as possible. She is one of the best crypto lawyers in the world and a founder of blockchain-focused law firm. Klayman thinks that "increasing numbers of investors from around the world will enter the crypto market." The point is, every year more people get more familiar with digital coins.
Veronique Dalli
Veronique Dalli helps people to better understand cryptocurrency systems. She is a founder and managing partner of Dalli Advocates firm in Malta. Veronique works on arranging legal issues for businesses in Malta. Dalli stands for updating national laws regarding cryptocurrencies. Veronique says that "applying the existing U.S. federal securities laws to digital tokens is an imperfect fit."
In fact, Dalli works on making cryptocurrencies more legally regulated and thus more secure and trustworthy. Well, elegro team is happy to know there are people like Veronique Dalli!