Tell me more about blockchain I'm Italian
Blockchain
/ October 1, 2018 / Comments: 0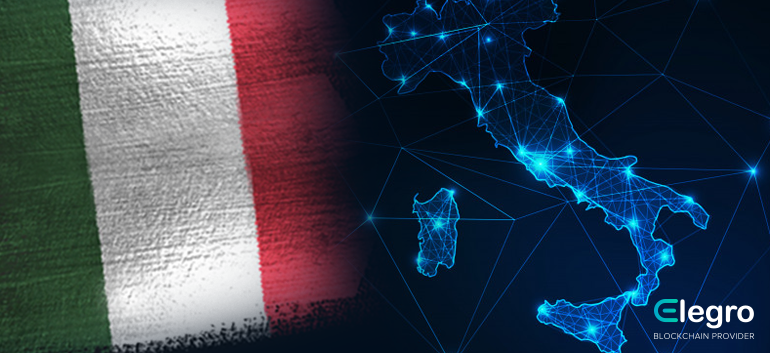 On September 27, Mirella Liuzzi, the Member of Italian Parliament, shared some really big news. Namely, Italy is going to join the European Blockchain Partnership. So far, that alliance includes 26 EU countries. It stands for extra secure decentralized service delivery.
As a full member of the future European Blockchain Services Infrastructure (EBSI), Italy wants to implement brand new practice. Mirella Liuzzi states, the country is about to find its own way to develop blockchain-based technologies. Actually, the Boot can boast of a few blockchain projects known to the lay public. So, the mayor of Naples supported the idea of developing a municipal cryptocurrency. Another project was announced by Juventus F.C. One of the most famous soccer clubs in Italy is about to launch crypto tokens for its fans.
As a developer of blockchain-related FinTech products, elegro team is very excited about the news. From now on, more people can buy high-class products in Italian online stores using crypto. As for Italian businesses, they'll get a chance to integrate their e-commerce projects in elegro's hassle-free payment ecosystem.