QR-code: an image with a huge cyber-potential
FinTech
/ October 5, 2018 / Comments: 0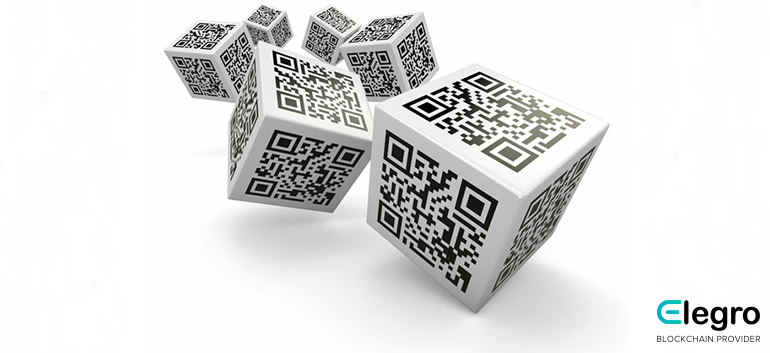 QR-code is one of the latest high-tech inventions used by many businesses and their customers. That two-dimensional barcode makes life easier. You don't have to use a bulky scanner to read it. All you need is your smartphone camera which will instantly decode the information a QR-code contains.
The smart images versus one-dimensional barcodes, have much more detailed information encoded inside them. They can store hyperlinks, geo coordinates and texts. Generate a QR-code containing any type of sensitive data (payments, business, contacts, offers, products) to make it easy for your customers to get info they really need.
With QR-codes you can provide the customers with a comfy way to get news about products, coupons and votings, as well as stay in touch with you. These days, you can find QR pics nearly everywhere. Let's take a closer look at
The most unusual

QR-codes

use cases
Self-branding and advertising
Printed on hats, mugs, T-shirts, bags, billboards or posters, they provide people with additional information, contacts, business details. They are even used for speed dates to give background information. Also, QR-codes can be used as digital business cards holding company info, contact details and useful links.
Quick registration
QR-codes are also used for event and party registration. Registration form is encoded inside QR-codes. A user can fill it with required data using a device's scanner. Such an approach saves time and improves efficiency.  
 WiFi access
QR-codes can be generated to give a quick WiFi access. After scanning, all WiFi parameters appear, so you don't need to provide them again and again.
A cure for forgetfulness
QR pics can be of great use for forgetful people who often misplace things. QR-code printed on a keychain contains a message anyone can "read" with a smartphone to return lost keys to their owner. The codes can be printed on a whole bunch of easy-to-lose things such as bags, phones, pets' collars, etc.

Singing greeting cards
Greeting cards developed by Made by Stupid, a creative UK ad agency, combine mixtape hits with the ordinary postals. Using a specific smartphone app, people scan the barcode to activate encoded playlists. So far, QR cards span virtually every single occasion and offer playlists for a wide variety of users.
QR-codes make elegro services user-friendly
Niko Technologies' merchants and their customers also enjoy the great benefits available with QR-codes. QR-code technologies are implemented into the majority of company's solutions including elegro Wallet, elegro Gateway, elegro Retail.

Show elegro Wallet's QR-code to someone who is going to send you coins, and after scanning it a person will have your wallet's address generated automatically. QR-code makes payments with the wallet really safe and easy preventing from mistakes in manual copying or entering wallet's address.
Each PoS at elegro Gateway has its QR-code enabling instant integration of elegro Retail App with elegro Payment Processing. QR-codes are generated during transactions at elegro Gateway and elegro Retail and contain all payment details. So, you don't need to fill them in manually. Just scan a unique transaction-specific QR-code from the merchant's website or app with a smartphone and press Pay button. That's it! The payment is done within seconds.
Now, you know how to take advantage from all those funny patterns you come across here and there while using elegro solutions. Do use QR-codes and make your payments as safe and fast as possible!