3 Reasons You Will Definitely Like Brand-New elegro Website
ELEGRO Ecosystem
/ May 31, 2019 / Comments: 0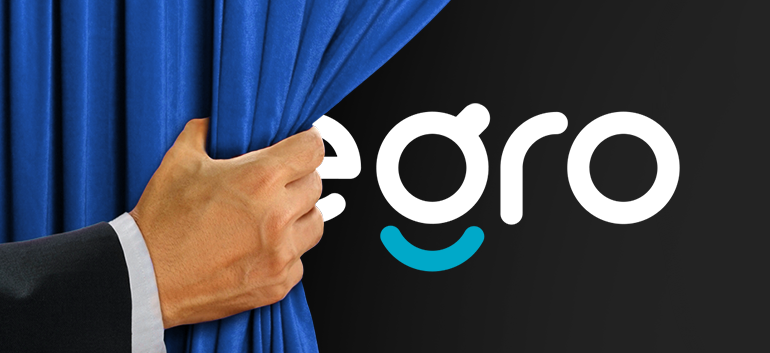 It's been a while since we notified you of any updates. Today, we are happy to announce that our website's got a major overhaul and is live now. The reason of the complete redesign is a renewed strategy of our company. As you may know, elegro is a relatively young brand on the market. And right now we've entered a period of rapid growth. In future articles, we will be covering global changes that have happened in our company. But as for now, let's check our brand-new elegro website design. Grab some popcorn and take a wonderful journey with us!
What's new?

You may be intrigued, what are those 3 reasons that will make you like our website? Well, here they are! We've created our new design with three simple things in mind:
A new approach to displaying content

Convenience of navigation

Minimalist layout
We started the redesign process by updating our logo.
As you can see, the new logo has a modern, yet minimalist look.
Complete redesign of our homepage was the second thing we had to do.
From now on, when accessing the homepage, you will have the ability to choose from two available service categories. Depending on the type of services you want to use, elegro for business use and elegro for personal use are just one click away from offering you their benefits.
Then, we aimed to help you differentiate solutions provided for personal use from those provided for businesses. That's why we've decided to use unique color schemes for our solutions.
Our new website provides better usability, and we are super excited for you to give it a try. Welcome aboard!
Home page
When it comes to web design, we believe that user experience is always the king. For the sake of simplicity and ease of understanding, we've significantly improved on-page navigation and interaction as well as the overall content. Earlier you had to scroll down our homepage long enough to discover a full spectrum of our services. We've decided to turn away from the outdated concept by applying a neat grid-structured layout. As a result, you can find all the information you need in 4 convenient content blocks.
elegro for business
elegro allows any merchant to accept crypto on a website or at a POS and get settled in fiat. To accept crypto payments, one doesn't need to get involved in complicated blockchain technology — smooth integration of our service makes crypto acceptance a real no-brainer. What you get is an additional payment method to grow your customer base and revenue.
Color scheme: blue
In order to create a clean and classy design for our elegro business service category, we've chosen a blue color scheme. Blue is the color that's widely associated with innovative technologies and corporate business. Besides, welcoming neutral tones of blue and white make up a well-balanced color combination that doesn't distract merchants from doing business.
elegro for personal use
With elegro personal solutions, you can easily buy Bitcoin, Ethereum, Dash, and Litecoin with your local currency and get a certificate proving the legal origin of your purchase. Currently, we accept over 35 local currencies and are planning to support more. Buying and selling crypto will become even easier once we release our new exchange app.
Color scheme: coral
In order to create an energetic and uplifting design for elegro personal service category, we've chosen a coral color scheme.  
Coral is an inviting and social color that's associated with a sense of community.
As our community grows, we are continuing to make elegro a better place for those who want to buy, sell, and spend crypto in the most friendly and secure manner.
Conclusion
We're doing a great deal of work here. And there is more exciting news to come. Stay tuned to our blog and social media to keep track of upcoming updates! Feel free to tell your opinion on our website redesign or share our story with your friends on SM.