Malta Blockchain Summit: an Immersion into Blockchain Technologies
News
/ November 9, 2018 / Comments: 0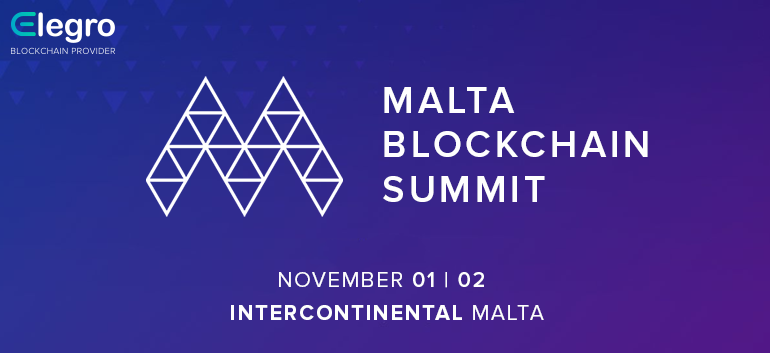 Malta, the "promised land" of innovations and progressive views, hosted the Malta Blockchain Summit. The long-awaited event occurred on 1st to 2d November. Over 8 500 blockchain geeks, entrepreneurs, investors and speakers including Scott Stornetta and John McAfee took part in the event. Participants spent two days of the conference full of excitement networking, exhibiting and discovering new horizons of the blockchain world.
What's on the agenda?
The Summit was formed with four conferences in the following spheres:
government and regulation;

marketing and affiliation;

FinTech;

tokenomics and cryptocurrencies;

blockchain for developers.
To attract more participants, the event was free of charge. The summit included numerous engaging and joyful activities such as a two-day Hackathon, an ICO Pitch, an expo floor, a Blockchain Awards Ceremony. There was even the Crypto Cruise!
elegro at the Summit
James Lamdan, elegro CEO, visited the Malta Blockchain Summit to spread the word about our blockchain-based payment solutions. He found this event to be very valuable for the company development. James mentioned: "The Malta Blockchain Summit was a great chance for our company to capture global audience's attention to our cutting-edge payment solutions. Great speakers, an interactive experience and curious crowd brought together resulted in a world-class event. I had a great time there and made useful contacts."
In fact, the Malta Blockchain Summit was a melting pot of inspiration for hundreds of blockchain enthusiasts. It provided a perfect opportunity to learn some more about blockchain, find new ways to implement new-age technologies and speed up the growth of business.