Blockchain and medicine: a perfect match, indeed
Blockchain
/ September 25, 2018 / Comments: 0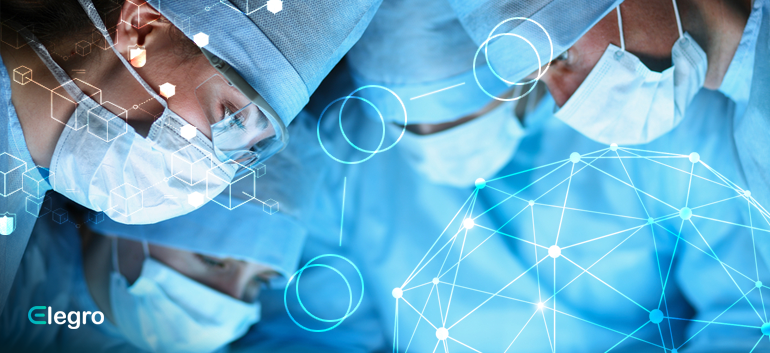 Medicine rules! Just think, it is a great field that combines the centuries-old practice with the latest science/technology. In recent year, "people in white" have had a keen interest in accepting blockchain technologies. Scientists believe, decentralized solutions make the future.
In this paper, elegro team gives you a brief review of four blockchain-based projects launched to raise healthcare to a new level.
Doc.AI
Back in 2016, Walter and Sam De Brouwer, two bright minds, came up with a great idea: "decentralize precision medicine and turn it into a blockchain." According to the plan, patients should have access to their biological data including microbiome and genome. Project owners decided to use blockchain to enable users to start "data trials:" collect health-related information. The collected data allows to create predictive models. As a result, patients get AI-powered bio profiles they can send to physicians.
Trusted Health
A blockchain-based project issuing the Health Token (TDH) with a goal to build a holistic network of healthcare services. The worldwide network allows qualified specialists to focus on developing efficient methods to deliver better health outcome for patients in life-threatening diseases.
TrustedHealth's Ethereum-based TDH crypto tokens provide their holders with an opportunity to expand the project's database by adding disease names to the general list.  
Medicalchain
A London company that created a decentralized network for transparent and fast medical data exchange. The idea was to use blockchain technology to build "a user-focused electronic health record and maintain a single true version of the user's data."  So far, the network brings together about 80 experts from more than 40 healthcare institutions and over 250 users/patients.
It's worth noting that MTN startup raised $24 million. "Our mission is to improve care for people by placing the patient at the centre of the digital transformation of healthcare," says Dr. Abdullah Albeyatti, Medicalchain CEO and Co-Founder.
Blockpharma
A French startup using blockchain to prevent meds counterfeiting. According to the research, between 10% and 30% of world's medicines are counterfeited. As a result, every year about 800 000 people die after taking fake meds.
The idea of Blockfarma platform is to trace sales of medicines online. In addition, it makes supply chains easy to manage. In case fake meds are detected, the system informs about this.
In addition, Blockpaharma developed an app which defines where the drugs came from and who produced them. The use of smart contracts allowed the company to find out many counterfeited drugs.