It's update time! elegro Wallet got more handy
Announcements
/ November 12, 2018 / Comments: 0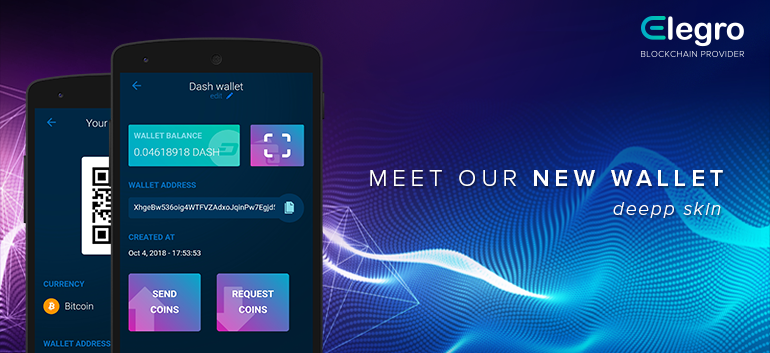 Meet the new, improved and refined elegro Wallet! They say, the sky's the limit. Well, they are definitely right! In fact, even the most advanced developments need professional attention to keep up to date. elegro products are not exceptions. From now on, spending, storage and withdrawal of crypto and fiat currencies within elegro ecosystem will get even more user-friendly!
Download a new version of elegro Wallet App from GooglePlay for free and check out the changes our specs have made for you.
What's new?
The application's design has changed offering better functionality and improved user interface.

Authorisation process has become easier. There's no more need for you to provide an email address every time to access the elegro Wallet App. After the first login, your account will be linked to the device. Next time you can access the app by using PIN code, fingerprint scan or a password of your choice. Feel free to specify the authorisation method in your account settings.

Better data security. Every time you log out the app, it cleans your preferences. That will keep fraudsters away from your account (and money, of course).

Sending requested funds became more user-friendly.

Notes for money sending requests were added.

Face recognition feature was significantly improved.

Many minor things were added/improved to make elegro Wallet App faster, easier and more awesome.
Listing of all the changes made would take too long, indeed. The best way to use the advantage of the updated elegro Wallet App is to rely on your own experience. Enjoy!