Have Fun and Earn Coins
News
/ October 19, 2018 / Comments: 0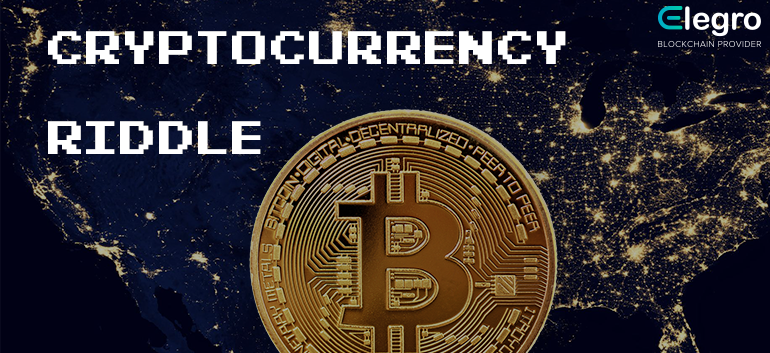 Do you still think that making crypto money is just a sweet dream for you, a "usual" person? Everyone knows that to become a happy owner of crypto coins you need to go in for mining. But it requires special equipment and consumes much electricity. However, it seems like cryptocurrency games creators changed the situation for a better. Now, to earn Bitcoins you just need to be good at solving puzzles!
Crack crypto puzzle for BIG money
Recently, a new gaming project was launched. A generous creator of the puzzle who calls himself "Pip" hid 310 BTC inside the cryptic puzzle on a website. The point is, the first lucky duck to crack the code and find the key, gets the reward for being super-smart.
A similar Bitcoin puzzle game was designed earlier: a Salvador Dali-esque puzzle. No one could crack the code for three years! But, finally, in February, it happened. A lucky guy got 4.87 BTC out of nothing
Profitable animated series
Modern cartoonists also keep up with game manufacturers. In August, Pro Blockchain Media and ToonBox studio launched Hamsters vs Bulls cartoon series. The funny videos reveal the truth about the world of cryptocurrency. As well, the creators are about to hide Bitcoin-related riddles in every single episode. The one who solves them, gets 1 BTC.
Currently, the show is under development. All the rules will be announced later when the first episode comes out in winter. Right now, you can watch only a teaser. The creators intrigue the public stating it contains a riddle.
Hamsters vs Bulls will expose the backside of the Dark Network full of greed and virtual currency investments. The show will raise the question: "If a bitcoin is saved in a binary forest, will it gather interest?" As it happens, watching animated series can be both interesting and profitable.
Don't waste your time! Get that lucky "puzzle-cracker" who will take the first prize.