Forbes has the stones to block-trust
Blockchain
/ October 10, 2018 / Comments: 0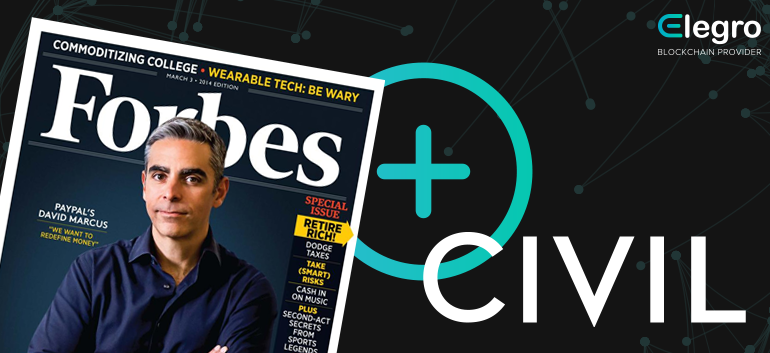 Today, Forbes announced the beginning of a great experiment with publishing content to a blockchain platform. To lower its risk, the world-famous media brand is going to cooperate with Civil, a blockchain journalism network.
The aim of the experiment is to better understand how publishing content on the blockchain platform can affect the trust between media and their audiences. As for more substantial plans, Forbes hopes to get new opportunities to unlock new ways of audience engagement and create new income sources.
Data nobody can change or steal
The experiment itself will begin in Q1 2019. Forbes is about to publish metadata from some of its articles to the blockchain. The platform will archive that information permanently making it unchangeable. In success, the major media brand will process metadata from all of its articles with blockchain.
Forbes believes that decentralized media platform will establish the author's identity and credibility once and for all. New content will have special marks signalling that provided information was inscribed into the blockchain.
Meet new improved Bertie!
Under the experiment, Forbes is going to upgrade its innovative content management system (CMS) known as "Bertie" with special blockchain publishing tools. The new kit will enable proven authorship, better control of content rights and permanent archiving. In addition, Forbes' reporters and editors will be able to directly interact with readers, gaining more audience trust and loyalty.
elegro team is looking forward to reading an article (or two) of its own success published on a brand-new Forbes' platform. We do our best to make it happen. Read full story