Find the Ideas of New Year Gifts to Buy for Crypto
News
/ December 19, 2018 / Comments: 0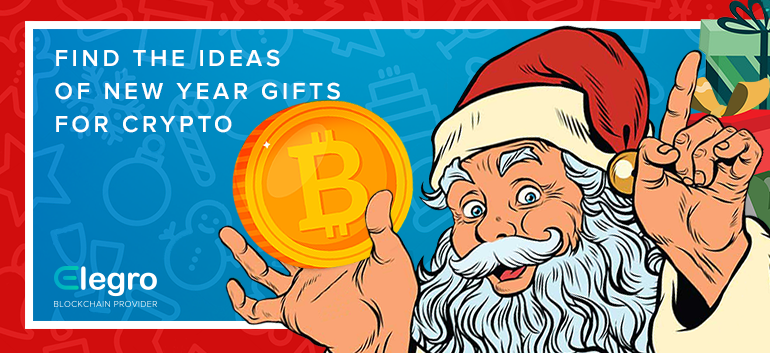 New Year is coming soon and its magic spirit fills everyone with bright hopes and expectations. All people around are looking forward to fun-filled parties, family reunions and, of course, to presents. Have you already decided what gifts to buy for your friends and relatives? We have compiled the list of New Year presents to buy for crypto. Now, there are many companies accepting crypto payments so that you don't need to convert your digital assets into fiat.
Buy Donations for Crypto
Firstly, the contribution into the projects on important for humankind issues is the most valuable gift for society development. Many non-profit companies take crypto donations. Here is the list of foundations where you can make charity gifts.
Code to Inspire – the organization provides young Afghan women with opportunities to learn programming and to earn a living.

Autism Speaks – the foundation makes researches, funds education and increases the awareness of Autism Spectrum Disorder.

The Water Project – the aim of this organization functioning is to supply African countries with clean water.
Company Purse.io made a list of charitable organizations where you can make a crypto donation.
Gift certificates
If you don't know the person's preferences for sure, you can present him/her a gift certificate. Site Gyft allows to buy certificates of Nike, Starbucks, Domino's and other companies for Bitcoin starting from $5 to $500. The site both gives the opportunity to instantly make purchases and explains the essence of Bitcoin.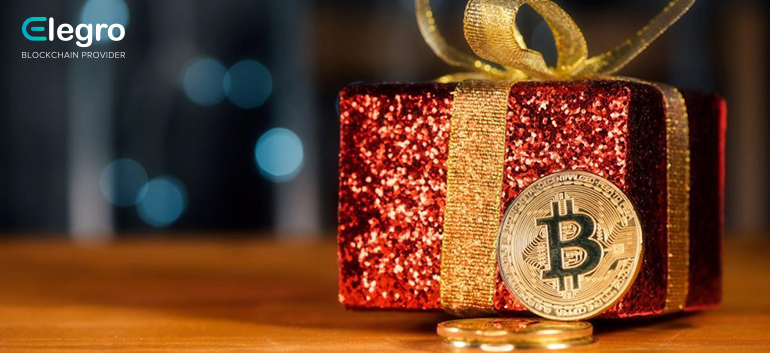 Buy Travels for Crypto
You can pay for your New Year (and not only) trip and for your hotel using Bitcoins. For example, Latvian air company AirBaltic was the first which started to accept payments for tickets on the flights to Europe and Russia in crypto. Except for AirBaltic, there are intermediary companies like CheapAir which also accept payments for tickets in digital currency.
As well, you can book and pay for your hotel in crypto. Travel agency Expedia or intermediary site Travelforcoins will help you to get a desired hotel room for Bitcoins. Holiday dinner can also be paid in BTC as now many cafes and restaurants accept payments in crypto.
Whatever you like with Overstock, Amazon and fatcats.market
You can buy the entire goods assortment of world-known online marketplaces like Overstock, Amazon and fatcats.market for crypto. The first to start accepting BTC was Overstock, a large online shop offering discounts for clothes and household items. Patrick Byrne, a general director of Overstock, repeatedly publicly supported digital currencies and expressed strong beliefs in their future. That's why while buying on the site you simply should choose Bitcoin in the section Method of Payment. There is no possibility to pay in crypto on Amazon. Still, many companies like Gift sell products from this American online marketplace using coupon or gift certificate.
Russian users can use site fatcats.market selling different products and services including ICO projects, romantic walks, electronics, etc. The portal accepts Bitcoin, Ethereum, Ripple and Bitcoin Cash.