elegro Retail: physical crypto payments are real
ELEGRO Ecosystem
/ November 8, 2018 / Comments: 0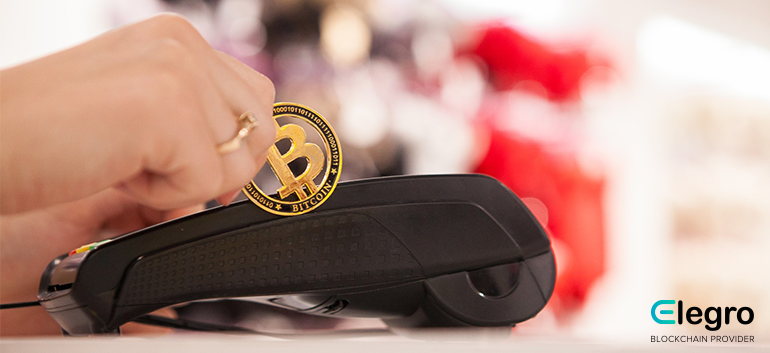 Not to seem rude, but doesn't it seem weird that you can't use cryptocurrencies to sell things in the "old manner?" It sure does! Still, if you are a merchant or shopping fan trying to keep up with technologies, elegro team has really good news for you. Our brainy experts did a great job to give you elegro Retail. The new-age product is designed for accepting P2P cash payments in physical shops and stores. It can easily turn your smartphone into a really-real point of sale (PoS) for smooth payment processing. And not only that! Though, you may need some details here.
A gateway for crypto coins to enter everyday life
Perhaps, that's one of the most exciting things about elegro Retail. From now on, coins can be used as full-fledged money not only on the Internet. These days, lots of people like the idea of using coins for real-life shopping. The elegro solution helps your retail business grow at the expense of the customers paying with cryptocurrencies at checkout. And here comes the best part: you don't need to bother with exchanges to transform digital assets into cherished cash. We did all the hard work! You only need to download our elegro Retail App from PlayMarket or AppStore for free and link it to your merchant account. Yep, it's that easy! The clients can spend their coins in your shop. Your interest is to withdraw cash in a local currency to a bank account. As for processing fees, we charge 0% for retail payments. A clear win!
A wallet for instant retail payments in crypto coins
It goes without saying that your customers deserve special attention. With this in mind, we have foreseen an additional feature that makes cryptocurrency spending fast and easy. The point is, buyers can use elegro Wallet App to enable Instant Pay option. Both elegro Retail and elegro Wallet make integral parts of a single elegro ecosystem. As a result, the payments process gets lightning-fast, very easy and with no fees.
Accepting coins can help your business succeed
Nowadays, cryptocurrencies offer businesses another way to accept payments from customers or pay for products/services. However, is accepting cryptocurrencies the right fit for your business? That's still an open question. Here we give you a few reasons accepting electronic cash is healthy for your business:
It saves your money. When it comes to credit/debit card processing, U.S. merchants have paid over $78 billion in fees over years. As cryptocurrencies are decentralized assets, they don't require a bank to verify every single transaction. So, you have every chance to save tons of money on paying fees.
The cryptocurrency can be accepted worldwide. A real boon for businesses seeking a way to go global, indeed.
You can get more customers. These days, crypto coins have lots of followers. More and more people learn about it, and even turn to crypto assets. As your customers-to-be get more familiar with cryptocurrencies, accepting digital coins will definitely help your business to get higher.
See you next time!