legro Gateway: a Solution Spelling E-Commerce Future
ELEGRO Ecosystem
/ December 5, 2018 / Comments: 0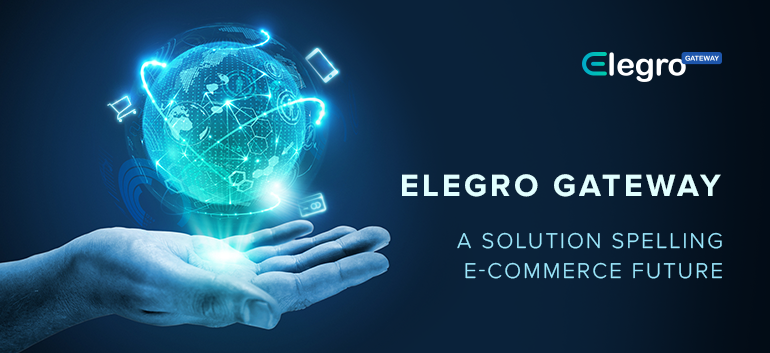 The current global financial situation isn't exactly what you'd call dull. The banking industry still clings to card processing and takes a cautious approach to cryptocurrencies. As for payment gateways, they are gradually moving to blockchain technologies. One of those FinTech solutions developed to spell great e-commerce future is elegro Gateway.
Why so decentralized?
No really, it's great when people can choose between traditional payments and "no man's" P2P solutions. However, there are quite specific reasons for many business owners to give decentralized networks a try. So a blockchain-based gateway allows to improve payment security and make transactions lightning-fast.
Another reason is, with blockchain technologies, online merchants can afford low-price and single-item sales. For e-commerce platforms dealing with card processing, it's a sort of luxury. You know the point: traditional merchant account/card maintenance can take a huge bite of the retail margins.
Long story short, decentralized technologies mean "no deal killers" for e-commerce platforms.
How to get a proper blockchain payment gateway
Suppose you want to accept cryptocurrencies on the online store or cash out Bitcoins from your online trading. The most secure way to do that is to integrate elegro Gateway into your website. The crypto payment solution works perfectly for both large online stores and businesses starters. And guess what, it goes with 0% volatility guarantee and instant fee-free fiat/coin exchange. The best product for the best user experience, indeed!
If you are new to blockchain but want to keep up with the latest e-commerce trends, decide on the way you want to accept cryptocurrency. In fact, there are two ways to expand your business at the expense of digital coins. First, you can develop your own gateway from scratch. Secondly, you can rely on third-party payment processing services. The option to leave all the hard work to an outside processor is easier. It allows you to focus on business development. Guess, the choice is clear
Get global, forget about heavy transaction fees, and say hello to Better Sales!