elegro – a harmonious environment for crypto-fiat operations
ELEGRO Ecosystem
/ September 21, 2018 / Comments: 0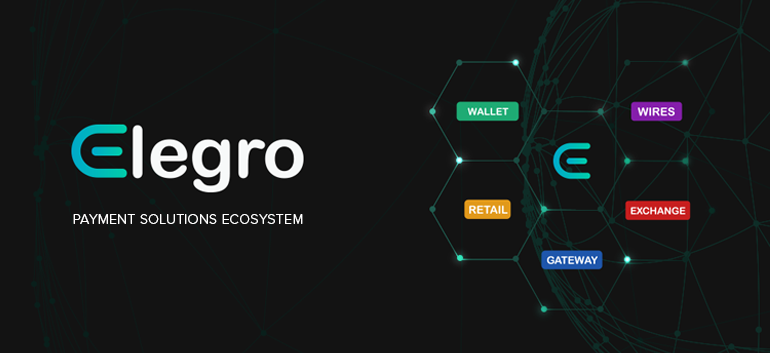 Niko Technologies company built a unique ecosystem which is formed with its in-house developed series of products (elegro Retail, elegro Gateway, elegro Wallet, elegro Wires, elegro Exchange). The combination of elegro solutions and services realizes multiple payment needs giving maximum convenience, speed and ease for funds governing.
elegro Gateway plays a key role in the system being directly connected with elegro Wallet and elegro Retail solutions. After a simple registration at elegro Payment Processing a merchant can accept instant cryptocurrency payments automatically converted into fiat without any need to go through time-taking exchange, withdrawal and settlement procedures. This is a place where merchants can focus on their business owing to zero volatility guarantee and hassle-free features. elegro Payment Processing allows to sale quickly around the world paying low fees.
elegro Wallet gives possibility to safely store, quickly send and receive coins. It is created, first of all, to facilitate payment matters, having many features simplifying the process of spending. Transactions made via wallet happen in no time and usually require one button pressing. A unique exchange service integrated into the solution enables exchanges of crypto and fiat currencies eliminating the need to go to external exchanges. Personal and Business EU IBANs are provided to wallet holders for loading and withdrawing directly to and from their bank accounts. elegro Wallet if used in conjunction with elegro Retail mobile application is the only existing wallet designed for retail payments.  BIO ID authentication and user-friendly interface levels up private data safety and add extra convenience.
elegro Retail, a secure solution for retailers and their customers, enables direct instant payments in crypto coins via a mobile app. The app turns a smartphone into a Point-of-Sale (PoS) enhancing your retail experience. Each merchant can register multiple PoS devices under one merchant account. elegro Retail allows cashiers, waiters or any other retailers to  create fiat transactions while our system gives a customer an opportunity to pay in cryptocurrencies. Holders of elegro Wallet enjoy instant one-tap transactions using their phone for contactless payments.
elegro Wires ensures quick fiat low-fee transfers in 55 currencies and in over 55 countries. Provided EU IBANs enable receiving and sending payments within SEPA zone. Compliance with the latest OSSEC standards ensure advanced safety eliminating the possibility of any fraud or chargeback. Digital signatures and currency exchange service greatly simplify and accelerate fund transfers.
elegro Exchange service allows to buy and sell major fiat/cryptocurrencies at direct currency exchange rates and low fees. There are two exchange options: via elegro Wallet or with the assistance of an Exchange Specialist (for Institutional and Corporate clients).
elegro ecosystem is a result of laborious and continuous work of Niko Technology's professional team who does believe in a great role of blockchain-based technologies for the future development of financial services market