E-commerce secrets we are glad to share with you
E-commerce
/ November 14, 2018 / Comments: 0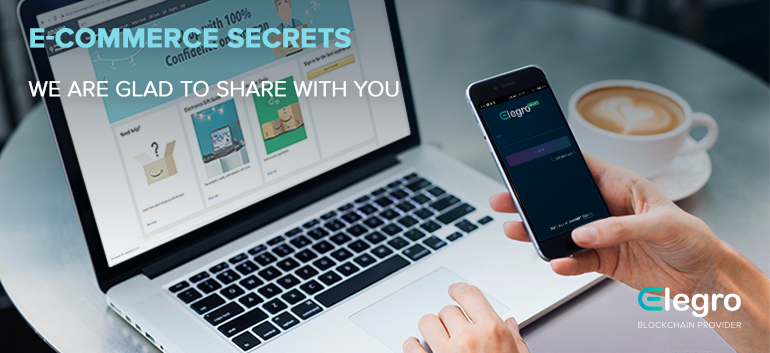 Long gone are the good old days, when people bought things they want from brick-and-mortar stores in the neighbourhood. Modern users prefer to deal with a broad range of e-commerce solutions offering wider shopping opportunities. However, many e-commerce entrepreneurs still can't recognize and understand how to fully exploit the market.
Luckily, there's a "pack" of secrets that can really help you to build a successful e-commerce business. So, ready or not, here come the e-commerce essentials we are glad to share with you.
Build audience before your project is ready
Beginning marketing after the store launch is one of no-no things you should avoid. The idea is, marketing efforts need some time to deliver good sales. But if you don't have the sales revenue, you have no money to cover the business-related expenses. You know the rest: things can get hairy.
To stay out of frustrations, take care of the audience building before you launch a project. Even if your product isn't brand-new, there's no reason you can't promote it. Develop and implement social media contest ideas, offer product giveaways (yeah, you can afford it), etc. In other words, try your best to let people know about the project before putting it on sale.
Accept cryptocurrencies, make your customers pay with coins
Crypto market is a true "promised land" for modern business holders. On November 16, the Crypto Market has a cap of $205,56 billion. Accepting crypto coins can give you another avenue to get cash from really wide range of customers in a jiffy. For instance, elegro developed a suite of solutions for both easy and safe cryptocurrency payments. And, far more importantly, you don't even need to think of exchanges: the currency exchange is fully automated.
Next, accepting a crypto will help you to save money on fees. Many e-commerce entrepreneurs know, fees charged by a payment provider make one of the most expensive parts of selling online. But when you allow your customers to pay with coins, you can cut the processing fees to less than one percent!
Last but not least, accepting cryptocurrencies allows your e-commerce business to go global. Simply put, there's no more need for you to be tied down to certain countries.
CLV can't be neglected
Customer lifetime value (CLV) is a handy tool that allows you to get maximum benefits from every customer of yours. That actually means you can build successful relations with most people purchasing things/services from you. Sure thing, providing a quality customer experience for initial sales is a good start. Your next move is to launch a sensible email campaign to follow up with customers and present them with your special offers.
Let your customers talk about you
The most passionate customers of yours can do much to promote your business. It will be a good idea to build a strong brand and form an emotional connection with the audience.
Don't hesitate to contact your clients by sending them private messages and asking them for feedback. Use social networks to organize online contests. That will heat up your customers' enthusiasm and make them spread the word about your online store/products.
So, to sum up
Building a profitable e-commerce platform is not always easy. Nonetheless, anything worth doing is worth doing! Build your target audience, accept cryptocurrencies, take a good care of repeat customers. As a reward, you'll get the business you could be proud of.