Cryptocurrency: precious coins or flexible payment system?
ELEGRO Ecosystem
/ October 17, 2018 / Comments: 0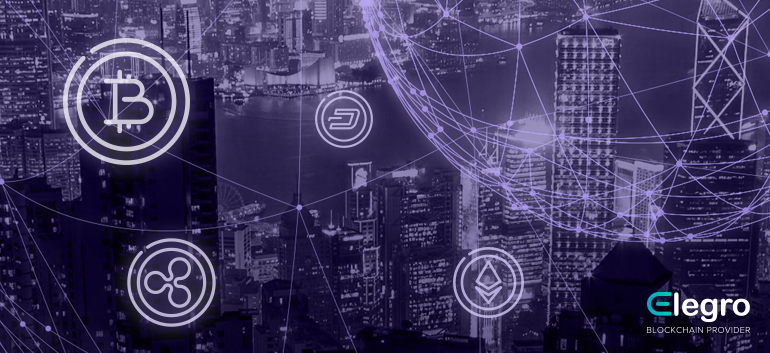 Every year, cryptocurrencies get more similar to their fiat counterparts. It's not like it's a big secret or anything. One common thing you can easily notice is that both "average" and crypto coins differ in their values. Jimmy Song and Colin LaMahieu, two crypto enthusiasts, highlighted that point during the Voice of Blockchain conference held in August 2018.
The experts tried to determine a cryptocurrency value. As a result, they came out with two different ideas. Song, a Bitcoin developer, stands for the value-making model used by gold. LaMahieu, a founder of Nano(XRB) digital currency, is sure that value-giving model is the best choice for "true" coins. Let's see what exactly did the smartypants mean.
A coin that makes value
A gold coin is a very good example of a "self-made" currency. When they mint a gold coin, they create no new value. Instead, people just turn the existing value of the precious metal into a more useful form. In other words, you don't need to test or measure every single coin to determine its value before using it.
In fact, there are three main things that support inherent value of gold: scarcity, difficulty of acquiring the resource and historical background.
Bitcoin can be considered as a modern version of a gold coin. At least it tries to drive value in the same way: BTC is a scarce resource that is quite hard and expensive to produce. As for the inherent value of the cryptocurrency, it is supported by the Bitcoin blockchain, a decentralised global immutability machine.
Perhaps, one of the most exciting things about the value-making model is that more and more people around the world want to get precious coins. And not only that! A "self-made" cryptocurrency gets more widely accepted and attracts a bigger community to develop small and large projects based on the coin: wallets, new infrastructure, side-chains, etc.
Giving is better than Making. Sometimes
What is the reason global community moved from the gold standard to fiat and cryptocurrency? Well, the pocket lettuce lots of people like so much is primarily focused on usability and widespread acceptance. Its value is based on that great functionality. Providing an opportunity of near-instant, zero-fee global transactions, fiat money attracts lots of merchants interested in their businesses expansion. In other words, a good currency is a good payment system rather than a pile of shiny precious coins. At least, LaMahieu says so.
Unlike gold, fiat and cryptocurrencies gaining value from their great functionality, have more options to reach the heart of supply and demand. It doesn't matter how much energy you spent to produce a coin. But more importantly, does somebody actually want to accept your coin?
elegro: a "golden middle" between two extremes
There's a good news for busy bees wondering which cryptocurrency horse to back: the most natural way to expand business by using cryptocurrencies is to become a part of the same natural ecosystem standing for acceptance of a wide coin range. A system like that was developed by elegro team.
So, what makes elegro's ecosystem so special? The answer is focus on business needs. Such an approach offers a full pack of benefits to coin owners and businesses.  So, coin owners can raise their crypto asset turnover ratio (gain coin value). As for businesses, they have a real chance to get global and move to "greener pastures" by accepting cryptocurrencies.
One of the most important things about elegro is that you don't need to have deep pockets to start accepting crypto coins. Retail merchants and their customers can benefit from user-friendly crypto services, as well.