Cryptocurrency in your pocket
FinTech
/ September 19, 2018 / Comments: 0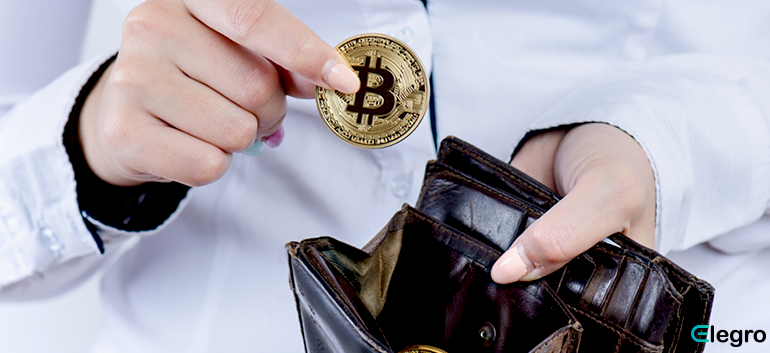 Your head was visited by the idea of cryptocurrency, their profitability and easy retrieval. You have been reading information about how this or that got rich on the bitcoin course for a month and you are still blaming yourself for not doing the same. Perhaps you have read about blockchain technology, and you are sure that this it really is the future of which you want to become a part.
So, you are ready to buy a cryptocurrency, but your head is filled with hundreds of questions-where, what, how? With one of them we will help you right now and it is in this article. Either way, buying Bitcoin, or one of the other many cryptocurrencies out there, can be easy and even fun. Just don't go in with the expectation that you'll make a million dollars overnight, and only invest money that you can live without. With that said, here's what you need to know to get started.
Bitcoin is just one of the many types of cryptocurrencies (there are about 900 of them all). Yes, it is the most popular and most promising but there are other top-end cryptocurrencies — in particular, ethereum, ripple, litecoin, dash, which demonstrate good growth rates.
In any case, in order to buy a cryptocurrency, you need to get your online wallet. When you get cryptocurrency, you, in fact, buy the right to use it, all transactions for the purchase and sale of crypto-currencies are records of transactions that are stored in a multitude of blockchain.
So, go to the first method of buying cryptocurrency — directly through the online wallet.
Buy a cryptocurrency through a wallet.
Any online wallet has a currency exchange function. In other words, through it you can exchange ordinary money for bitcoins or other cryptocurrency (if the wallet is multicurrency). To do this, select the "Exchange" section in your online wallet, enter the currency you will change, the method of payment and the amount of the transaction.
Please note that the commission for the exchange in different services is significantly different, be careful when making an exchange. For example, Cryptonator has fee about 8%, and at HolyTransaction, Exodus, Keepkey — the commission is less.
Buy a currency on the exchang
Exchange cryptocurrencies are websites where users can exchange some crypto-currencies for others (for example, bitcoins for ethereum) or for fiat currency (euro, dollars, yuan, rubles).
The scheme of operation of these sites is almost the same: you register on the site, deposit money into the created account, select the necessary crypto currency and its amount, send an order for purchase and wait for confirmation of the transaction.
It should be noted that the exchanges are not very suitable for long-term storage of cryptocurrency. In fact, at any moment the exchange may face technical interruptions in work or even collapse, and in that case you simply can not withdraw your money. Popular exchanges are Poloniex, Bittrex, EXMO
Buy a cryptocurrency through a mobile application
Ideal for the most lazy. Install a special application on your smartphone, launch it, enter the desired amount for purchase and pay it through Internet banking. After confirming the operation, the crypto money is sent directly to your mobile wallet. Installing the application, you automatically receive such a purse, but some services allow you to export currency to your main online wallet.
Buy the crypto currency from other people
To use this method, you need to register at one of the exchanges that operate under the "person-to-person" scheme. It's something like Avito or OLX, but only for bitcoins. Some people post advertisements for the sale of crypto currency, while others buy it. The most popular exchange of such a plan is the Swedish platform LocalBitcoins, founded in 2012.
Buy cryptocurrency with cash
You can buy a cryptocurrency, even if you do not have a bank card or an electronic wallet. Bitcoinomats are special terminals intended for the purchase of crypto currency for cash. In them you can buy not only bitcoins, but also litecoins, ethereum and Zсash. There is the largest Bitcoinomats network in Switzerland. Installation Bitcoinomats — a common practice for Europe, at this time in almost every country in different cities have these devices.
Mining
And, of course, the best way to get cryptocurrency-mining, it all started with it.
For mining, you need a computer with powerful video cards, so-called -farm (hot box), online wallet for which you will receive a reward and mining pool for example, multi-mining pool Ucrypto.net, we have already written about it. Mining is the best way to get coins because you just buy the equipment and every day get your cryptocurrency with no need to watch the price and sellers. Detailed information about how to connect to our pool you can find by clicking on the link.
As you can see, there are a lot of working methods of how to get a cryptocurrency, try every possible one. Who knows, maybe it is the correctly chosen way of purchasing a cryptocurrency will be the beginning of a long way in building profitable crypto business.