Christmas begins in the human heart
News
/ December 14, 2018 / Comments: 0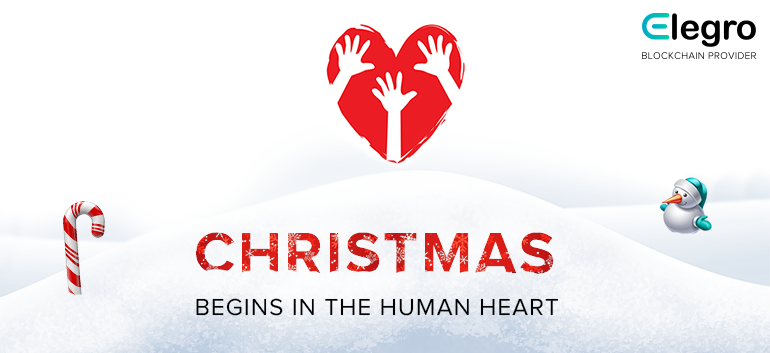 Christmas is almost here and preparations for the holiday season has already started. Our whole elegro team is excited about the bright period ahead. It's the right time to share Christmas emotions with people around. You got that right, amigos! Twisted FinTech minds with obsessions about global blockchain technologies, instant international wire transfers, and crypto solutions for retail stores go perfectly with hearts so full of warmth and kindness!
There's nothing like a happy child smile
They say, the more you share, the more you get in return. This is especially true for human feelings. Sympathy and affection we show can be magical, indeed. As a part of Give Me The Light charity project, we have visited a local boarding school. The trip was full of fun! Tell you what, there's nothing like a happy child's smile to awaken the Christmas spirit. But most importantly, we've realized that all the gifts and games are secondary things. Warm hearts and caring attention matter far more. We could see it on kids faces.
Christmas comes not just once a year, believe it or not. It's always around as it comes right from your heart. And to make it last, you only need to share sweet feelings with others.