Bye-bye, red tape: a transport blockchain pilot for the Port of Rotterdam
Blockchain
/ October 22, 2018 / Comments: 0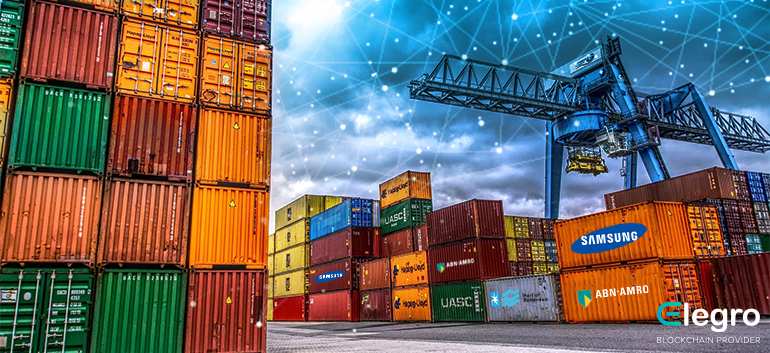 A new project can make the Port of Rotterdam the most cost-efficient shipping port in Europe. The blockchain pilot was announced by Samsung SDS and ABN AMRO bank.
On Monday, the IT subsidiary of the Korean giant revealed some details on the logistics blockchain project. The idea is to track the shipment of a container from Korea to the Netherlands through the Port of Rotterdam. Two different blockchain platforms developed by Samsung and R3 company (New York) will make it possible. In fact, project developers are going to bring together two completely separate technologies. For the first time in the quite short history of blockchain technology!
It's time to get rid of paperwork!
These days people still fill out and process tons of paper documents to transport containers from port to port. Well, that's a sort of tradition. However, the blockchain developers want to integrate all the paperwork in a new project: from workflow management to waybill digitalization.
Daphne de Kluis, ABN AMRO's commercial banking chief, is sure that blockchain-powered solutions can save "millions of euros." Moreover, modern logistics chains can get more efficient and transparent. A max-max situation, indeed!
The transport blockchain pilot will be completely paperless. All the payments, receipt confirmations and document sharing will be fully automated. At the same time, shippers, receivers and port operators will be able to track the document circulation.
Blockchain: a sure way to grow your business faster
Storing private data on blockchain is a winning idea for a modern business owner. This is especially true when you do your best to grow business at the expense of decentralized technologies. elegro team is sure about that! Instant payments, accepting popular crypto coins, exchanging cryptocurrency for cash and back – blockchain has a great pack of nice things to share.