5 Firm YES to Crypto Investment
News
/ November 22, 2018 / Comments: 0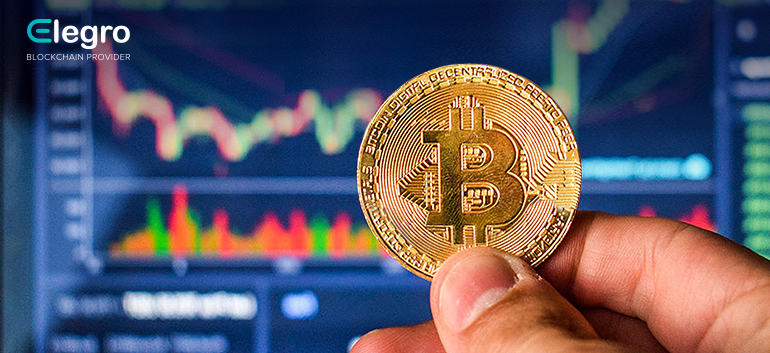 Are cryptocurrencies worth the investment? That is a question many people keep asking themselves. Numerous financial crises gave boost to crypto evolving. Having decentralized features, cryptocurrency is peer-to-peer medium of value exchange. Digital money offers multiple opportunities for every interested person whatever the location.
Though much time passed since cryptocurrencies have been introduced you are never late with investing in them. You have the whole five reasons to trust crypto coins!
1. Current cryptocurrency market capitalization hasn't reached its apogee
Today's total market capitalization of crypto industry is a bit less than $200 billions. And it's too little comparing to current worth of many leading companies such as Amazon or Apple. To become a new form of money, a greater part of the world should use cryptocurrencies. But it's a long way for them to take hold. This situation indicates that cryptocurrencies have great potential for future growth.
2. Crypto industry is still waiting for institutional investors
The absence of fixed rules for cryptocurrencies regulation in conjunction with continuous discussions around them prevent institutional investors from bolder actions. Though great part of crypto capital belongs to crypto enthusiasts and small investors, more and more bigger companies say yes to cryptocurrencies.
3. Crypto has wide space for development
These days cryptocurrencies help to solve many problems making  cross-border fund transfers, exchanges and payments instant, safer and easier. Still, there are many issues with blockchain use: not all cryptocurrencies even have their own products. And this is the evidence showing that crypto industry is still in its formative stage.
4. Cryptocurrencies as a store-of-value in hard times
Traditional finance system of most countries can't boast of great stability of their local currencies. Unlike fiat money, cryptocurrencies don't belong to governments and states. They are virtual and don't need much resources to keep them. So, crypto wallets can be an excellent tool to store funds especially during crisis.
5. More companies seek the opportunities to implement blockchain technologies
In July 2018, Forbes published the list with 50 public companies which consider the possibility of blockchain implementation. It includes Oracle, IBM, Facebook, etc. This serves as a positive signal for the blockchain industry further development. So, maybe, within next 5-10 years we'll witness great acceptance of cryptocurrencies.
A Conclusion
Overall, cryptocurrency investment is not only about buying coins and waiting for their prices increase. Development of products and services for crypto industry, using of skills for creating something new in this area can be considered as investment.
Like it or not, cryptocurrency is here to stay. And it looks like soon cryptocurrency will take over the control of the whole financial system.